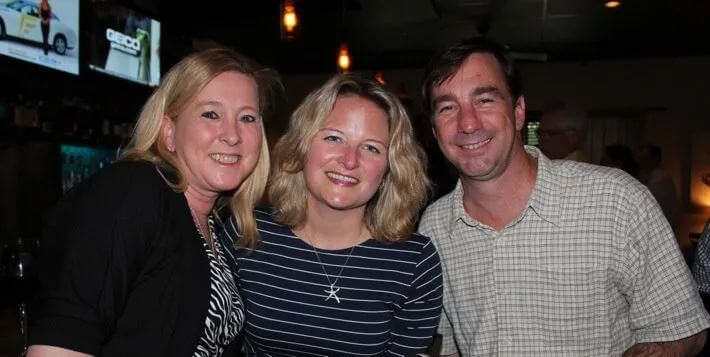 WELCOME TO THE MOUNT PLEASANT CHAMBER OF COMMERCE!
We're glad you've joined us and we look forward to getting to know you and your business better. In order to help you get the most value from your membership, you may to take advantage of the following...
1. ATTEND OUR MONTHLY MEETING EACH MONTH
Every organization has a core meeting where the majority of their members get together. For us, that's our monthly meeting, held at the Omar Shrine-Mount Pleasant on the third Thursday of every month. If you want to start building relationships, mark the third Thursday down in your calendar and then make sure you sign up in advance by going to our events calendar, clicking on the event and then registering.
2. FILL OUT YOUR ONLINE PROFILE
You'll want to fill this out ASAP so other members and people in our community can find you and your business. In addition, make sure you create a full description of your business (the search engine uses your text to help people find you) and if you want to create any special deals for MPCC members, make sure you include them under the "Deals" tab in your profile! To work on your profile, go to the Manage Account link under Members.
3. ATTEND A NETWORKING MEETING
Most people join an organization like the MPCC because they want to create mutually beneficial business relationships with other members of the business community. Well, if that's you, then you'll want to take advantage of our monthly (and sometimes twice-monthly) networking meetings held in conjunction with the Town of Mount Pleasant. You can find out about our next networking meeting anytime you want by simply clicking on Events and scrolling through the monthly calendar.
4. VOLUNTEER ON A COMMITTEE
As with any volunteer organization, the people who get the most value from that organization are always those who volunteer and serve in some capacity. So, rather than wait until you're asked, view our committees on the About page. See what committee you're most interested in and then contact that committee head.
5. USE MEMBER BUSINESSES
One of the best ways we can all help one another succeed is to intentionally use other MPCC members for our own business needs. To do that, just go to the Member Directory and use the search bar for whatever you need. If there's a MPCC member who's offering what you need, we'd highly encourage you to use them. It's one of the benefits of being part of a membership organization.
6. TAKE ADVANTAGE OF THIS WEBSITE
Take a look at the About page. Get to know your Board of Directors, Committee Heads and Sponsors. Check out the Photo Gallery. Use the Member's Directory. Sign up for your events in advance using the Events page and calendar. And have fun! We're glad to have you aboard!