The Mount Pleasant Chamber of Commerce Expo Committee is tasked with planning and executing one of the area's premier networking events. The Expo enhances the Chamber and Mount Pleasant by providing a venue for businesses across the area to meet and showcase their products and services to the community and to other businesses.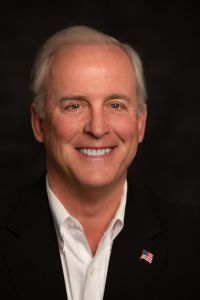 CHAIR
Ben Knight
Viking Mergers & Acquisitions
A native of Richmond, VA, Knight graduated with a Bachelor of Arts in Economics from Hampden-Sydney College. He spent a year as an assistant football coach at Emory & Henry College before entering the corporate world.
Mr. Knight spent 20 years in the consumer products industry, working for a Fortune 100 company in sales and marketing. He started in an entry level position, and advanced through the organization to become Vice President of Sales where he was responsible for $750 million in annual revenue.
Next, Knight became Executive Vice President of Sales & Marketing for a small rigid packaging company in Los Angeles, where he led a once struggling company to grow from $27 million to $100 million in annual revenue in less than four years. However, the desire to own his own company caused Mr. Knight to research small companies for sale, particularly those located in the Southeast so he and his family could get back closer to their roots.
In 2007, working with Viking Mergers & Acquisitions, he acquired FASTSIGNS South Tryon located in Charlotte, NC. Next he acquired two additional locations for this franchise; Rock Hill, SC in 2009, and Matthews/Ballantyne in Charlotte in 2012. Through Knight's leadership, he grew these locations to become one of the highest revenue generating groups of centers world-wide in the FASTSIGNS International franchise system.
Successfully selling these three centers in 2017, Knight decided to join with Viking Mergers & Acquisitions by opening a new location for them in Charleston, SC. As Managing Partner, he will help business owners and/or investors sell or buy a business in Berkeley, Charleston and Dorchester counties.
The purpose of the Community Engagement Committee is to develop relationships in the community with local non-profits and to give back with annual donations. In addition, this committee seeks to donate scholarship money to local high school students once a year.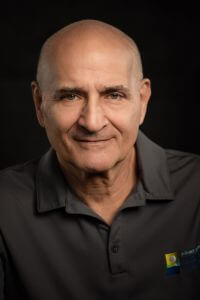 CHAIR
BRIAN SHERMAN
The Publications Specialist
Brian Sherman is a freelance editor, writer and graphic designer. He launched his own business in 1995, after a 23-year career in the publications industry. He has served as editor and publisher of community newspapers in Tennessee, Texas and Oklahoma and as editor of Private Practice, a magazine distributed to 200,000 physicians throughout the United States. He has been a member of the Mount Pleasant Business Association, and now the Mount Pleasant Chamber of Commerce, since 2002.
A native of Philadelphia and an avid and loyal fan of the Phillies, the Eagles and the Flyers, Brian is a graduate of Memphis State University. He has lived in 10 states, but, shortly after arriving in Mount Pleasant the day before 9/11, decided that he will never move again – he means it this time.
Brian and Judy, his wife of 47 years and counting, have two children and three grandchildren. Judy and Brian live in Mount Pleasant with their high-maintenance but adorable miniature dachshund, Jelly Bean.
The membership committee grows the Chamber by energizing and engaging current and prospective members.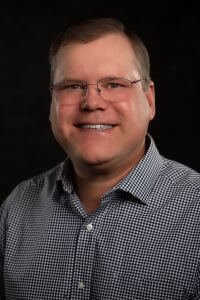 CHAIR
Scott Labarowski
As a graduate of the College of Charleston and living in the Lowcountry for 30 years, Scott Labarowski founded HorizonFirst Insurance with the vision to modernize insurance and provide holistic property and casualty insurance protection to his clients.  After spending 10 years working for a major insurance company and 20 years in the financial services industry, Scott has a unique perspective and expertise. He has a 360 view of the insurance industry and understands the financial impact it can have on an individual, a business, and a family.
Scott is happily married to his wife, Judy, has two grown children, one grandson, Arthur, and a resident of Mount Pleasant.  Scott and Judy are active in the community and belong to several civic and professional organizations. Scott is especially dedicated to supporting organizations that help rescue animals, empower small business owners and advocate for US Military Veterans. Scott proudly serves on the Mount Pleasant Chamber Board of Directors as Membership Chair, as the Treasurer of the Cainhoy Peninsula Rotary Club, as a Volunteer with East Cooper Meals on Meals and attends Seacoast Church in Mount Pleasant.  Scott and his wife enjoy adopting rescue dogs, love to cook, entertain in their home, and play golf with family and friends.
The marketing committee supports the mission of the Mount Pleasant Chamber of Commerce by communicating relevant, consistent and branded messages emphasizing Chamber and community initiatives and objectives.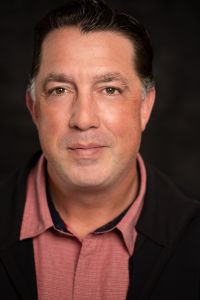 CHAIR
Mike Compton
rūmbo Advertising
Mike Compton is the President and Co-Founder of rūmbo Advertising and serves as the Marketing Chair for the Mount Pleasant Chamber of Commerce as well as the Director of Membership Experience for the Charleston American Marketing Association.
A former Spartan film student, he's fulfilling his love of video production and people as the co-host and producer of the Charleston Marketing Podcast, powered by the Charleston American Marketing Association out of the Charleston Radio Group Studios.
After graduating from Michigan State University with a Telecommunication degree he traded the Midwest for the Sunshine State in 2001 to start a multimedia producer career in Tampa, FL where he led content production for brands of all kinds from local non-profits to nationally known corporations.
In 2013 Compton co-founded a video production company called Three Chairs Productions.  In 2015, this producer turned studio owner, turned entrepreneur, was able to further develop his network and professional goals when he joined the board of AAF Tampa Bay. Most notably, while working (volunteering) up the AAF ladder to become chapter President, Compton was Chairman of the Board for the 2016 AAF National Chapter of the Year. Three Chairs was acquired by rūmbo Advertising in 2021 to help bolster its content creation services and help find the soul of our partner's brands.
With over 20+ years in video management, content creation, and production, Compton's most excited about the new technologies that give us the ability to tell even more stories, impacting brands in ways we haven't thought of yet.
Moving to Charleston, South Carolina in 2019, you can find him about town exploring all that the Low Country has to offer while expanding the rūmbo Charleston team, networking, on set, editing videos, and chasing his twin boys alongside his wife Emily.
The Young Professionals Group (YPG) is for our MPCC members 21 – 40 years old.  The YPG meets the first Thursday of the month at various MPCC member venues to meet and network with other YPG members at after hour socials to help you build and develop your personal and professional brand.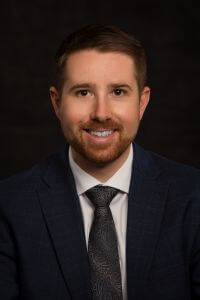 CHAIR
Benjamin Nesvold
Edward Jones Investments

Benjamin Nesvold is a Financial Advisor with Edward Jones Investments in Mount Pleasant. Ben helps business owners and individuals with their complex investment and financial planning needs. He has successfully grown his practice by becoming deeply involved in the community and working to understand his client's personal goals and needs before developing their financial strategies.
Ben graduated from the University of Wisconsin in 2014, with degrees in Economics and Political Science.  He relocated to the Charleston area from Madison, Wisconsin, in 2019, and met his girlfriend Audrey, an Audiologist in Charleston, shortly thereafter.
Ben was awarded the "40 under 40" distinction by the Charleston Regional Business Journal in 2022. He serves on the Investment Board for Trident United Way and is an active volunteer with First Tee of Greater Charleston, Trident United Way and the East Cooper Community Outreach. He also sits on the East Steering Committee for the Metro Chamber of Charleston.
Outside of work Ben and Audrey enjoy traveling, eating at the countless amazing restaurants of Charleston, and taking their lively Golden Retriever Winston to the beach.